For those of you newly engaged brides, we know how frustrating it can be to wait on venues to get back to you with pricing.  So here are some event spaces we wanted to share to give you a head start.
First is the Lombardi House located in Hollywood.  This venue was built in 1904 and recently added 4 renovated guest suites.  The wedding space is a fully restored Victorian-style farmhouse that was refurbished with 35-foot vaulted ceilings.  The renovated barn can accommodate up to 250 guests, and offers both indoor and outdoor options for your event. The event space is a blank canvas which offers a great deal of flexibility for brides.  Everything can be customized according to your preferences.
Rates for the wedding space vary depending on the number of hours needed for your event – options include 6, 9, or 12 hours.  The lowest rental rates begin at $5850 with the highest peak rates costing $13,300 for renting the event space.  Prices are impacted by whether your event is on a Monday-Wednesday or a Thursday-Sunday  (weekdays being more economical).  There's also a 3-day Weekend Rate Rental Option beginning at $19,000.  You can find the Rate Sheet for 2022 and 2023 here – NEW LH Rate Sheet
Another historical site option is the Maxwell House in Pasadena.  This wedding space sits in a private, residential neighborhood where Grand and Green converge, near the Colorado bridge.  It was initially built as a private residence to host parties and later served as a Presidential Suite where members of the royal family stayed when visiting CA.  The added benefit of having your wedding here is that you're supporting a non-profit that supports restorative justice causes (and this also means that you won't be charged taxes on rentals because of the venue's non-profit status).
Rentals at the Maxwell House are $7500 and the only option is a weekend rental.  More information can be found here 
Lastly, if you've looked for a wedding venue in Los Angeles there's a high probability you've heard of or visited one of the Marvimon Productions' venues.  One of their earliest event spaces began with the Smog Shoppe, a 100% solar powered, sustainably converted smog-check station from the 80's.  This space surpasses nearly every requirement in the LEEDS certification for green buildings, and has a very unique and distinct look perfect for weddings.  From there, they've gone on to create 5 other wedding and event venues: Valentine, Grass Room, Flora Chang, Millwick and Desert Island.
Here's a photo below from one of the weddings that I had the privilege of planning at Valentine.  This venue is located in downtown Los Angeles, and is known for its greenhouse ceiling.  The exterior is very nondescript and easy to miss which makes it more of a hidden gem.   Upon arrival guests enter into a floor-to-ceiling sculptural installation by Tony Brown.  They are then led into a lush and tropical paradise oasis in the center of the urban sprawl of LA.
Handmade clay murals by Josh Beckman adorn the walls and tables can hold up to 240 guests.  There's a projector and screen that can be used to play slideshows or background images for your guests.
(Image above from Gene Kang Photography | Event Production: LA Socials)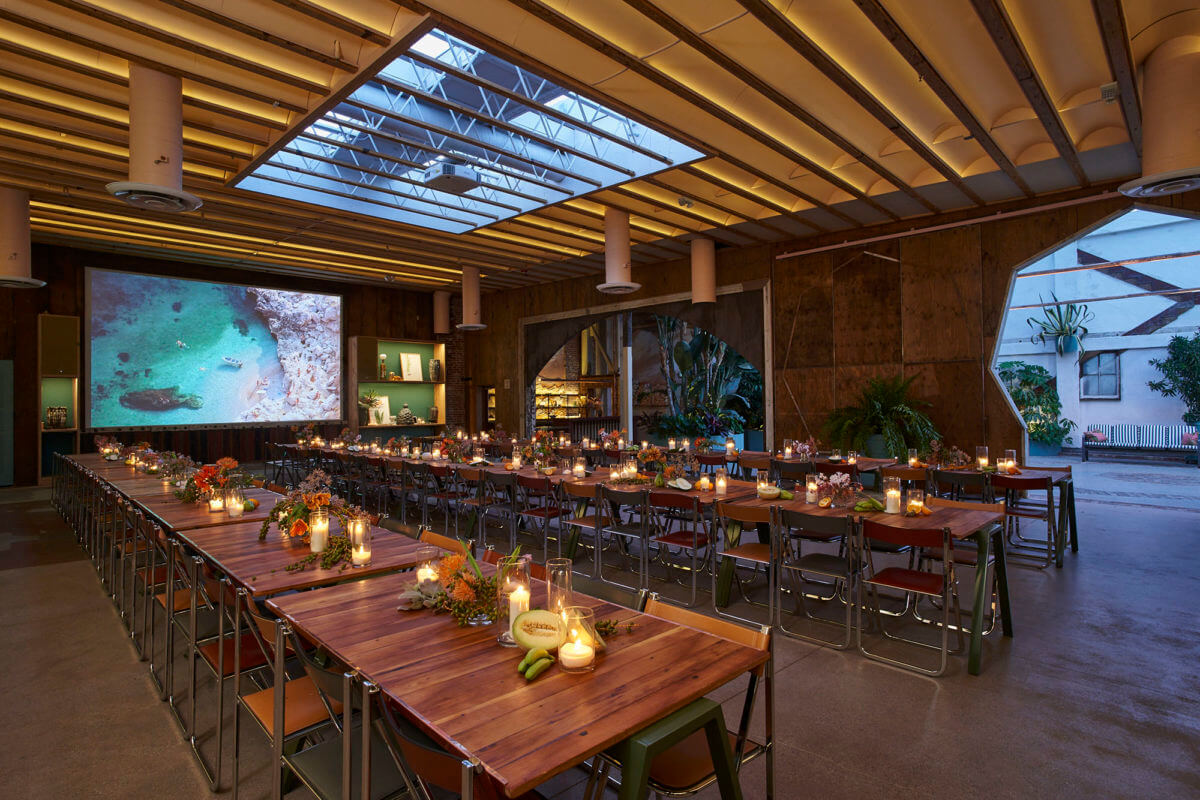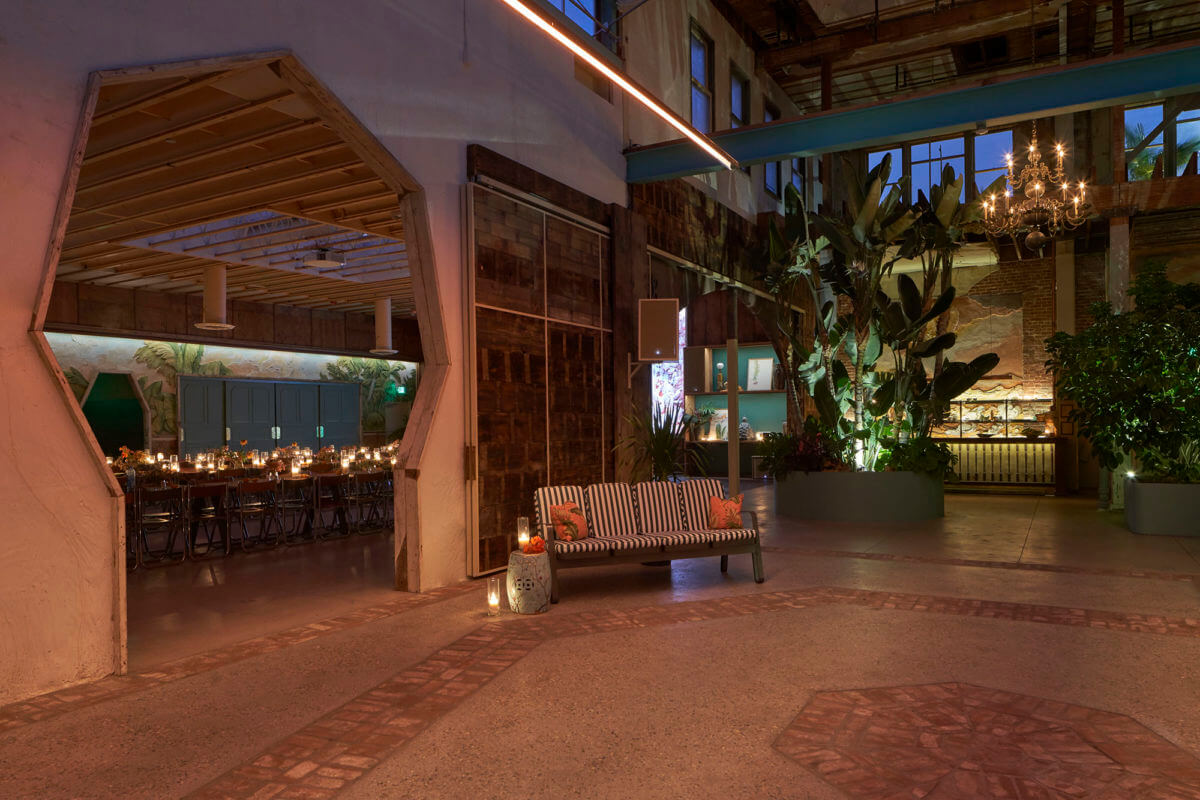 (Images above from the Valentine website)
Here's a start to your wedding venue search, I hope you find it helpful and let us know what questions you have for wedding planning as you embark on this journey!